Womens Land Army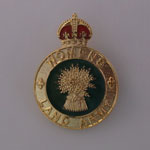 Women's Land Army Hat Badge
Usually worn on the Land Army hat however can often be seen fastened to the jumper or blouse on original photographs.
This may have lugs on the rear of the badge or a brooch fitting.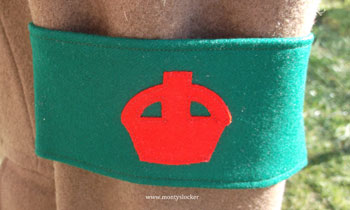 New Recruit Armband
Suitable for WW1 and WW2.
Q. Which arm do you wear the armband on?
A. The left arm above the elbow.

Q. What is the difference between the two new recruit armbands?
A. The one to the left (with stitched on crown) was the design produced and used during WW1. On the outbreak of WW2 there were still stocks available and consequently these supplies had to be used before a new armband could be produced. Once supplies had been used the armband to the right (with embroidered crown) was starting to be produced and distributed. Either is correct for WW2.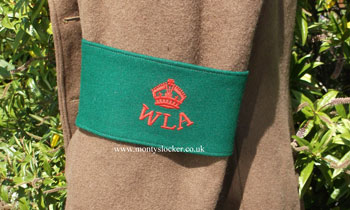 New Recruit (Embroidered) Armband
Suitable for WW2.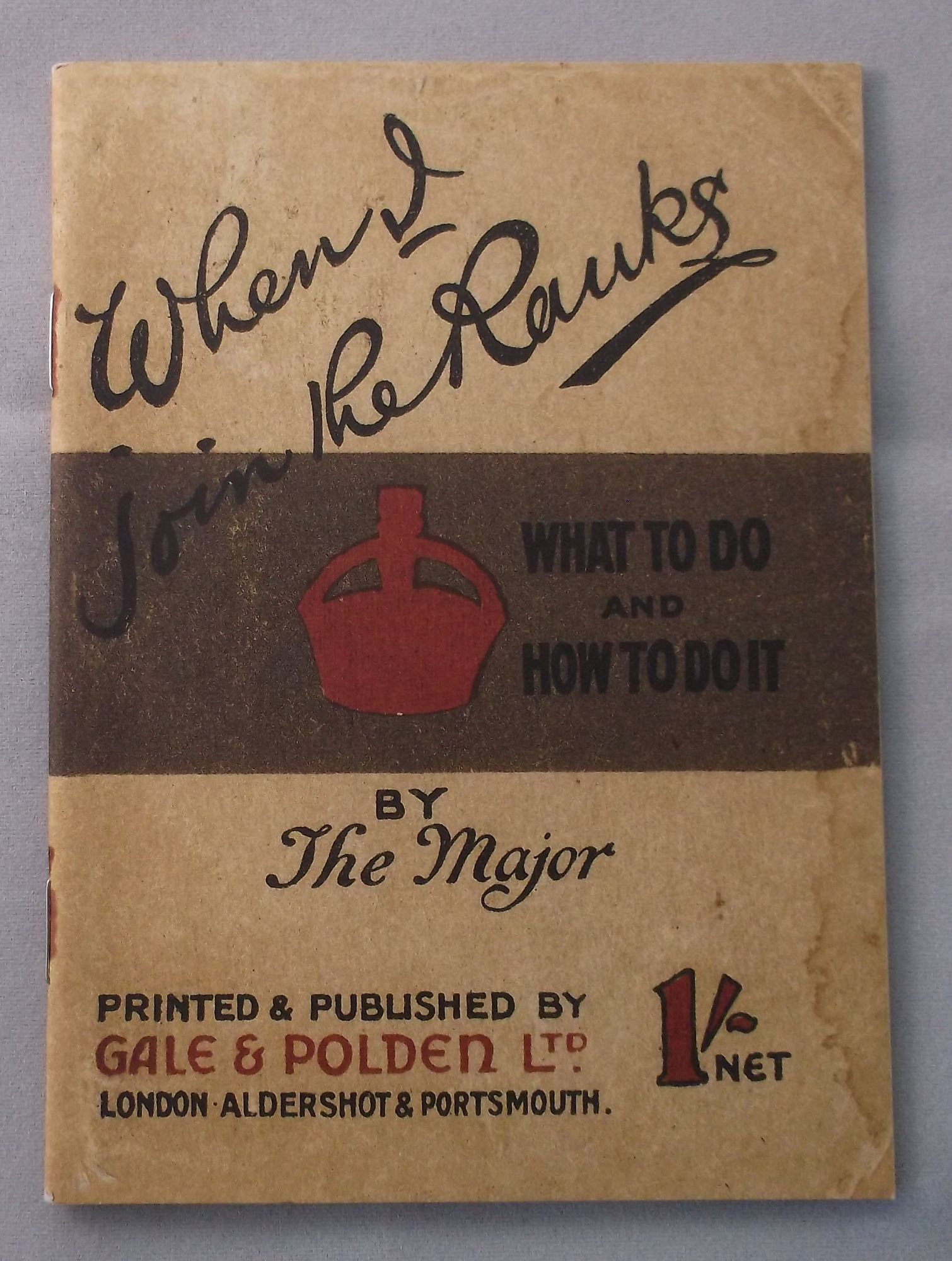 The style of the King's crown on the New Recruit armband features heavily in WW1. The armband issued as part of the Derby scheme also had this same style (on a khaki brassard) and it is also shown on the front of the "When I Join the Ranks" booklet.
"When I Join the Ranks" a reprinted booklet available for just £2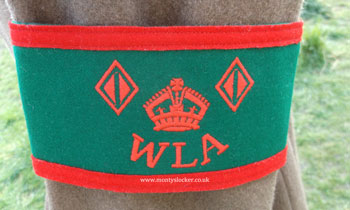 There were also 6 and 8 year armbands produced however for the purposes of WW2 portrayals we would suggest any of the brassards featured on this page.
6 year and 8 years would be very late war and post war respectively.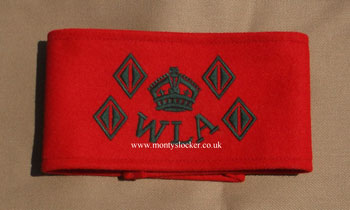 Q. What is the half diamond for?
A. Each half diamond represents six months good service.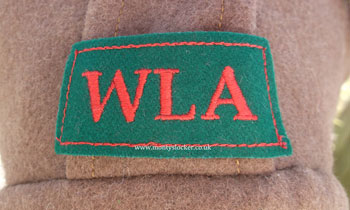 Q. What are the WLA shoulder slips for.
A. They slip onto the epaulettes of the greatcoat only.